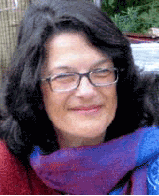 Lindsey Jane Rousseau teaches Scottish dancing in London and enjoys dancing herself.
She is a regular caller for ceilidh dances and MC for Clan Macpherson Reels and Balls in London and Scotland.
The objective for any evening of dancing for Lindsey is to ensure that everyone enjoys themselves, gets satisfaction from their own dancing and dancing with others, and that the chuckle muscles are well used!